Even though the pandemic has slowed down so many parts of the culture economy, things have been lively for me and I thought you enjoy hearing about where my art will be this summer.
Since January, my work has been represented in two international Biennales. Kimono is traveling around Australia as part of the Art Textile Biennale sponsored by Fibre Arts Australia.
One of our 360 Xochi Quetzal residents from Melbourne, Louise Saxton, went to see the show and here's a picture of her looking at my piece. She was kind enough to also send me a copy of the catalogue.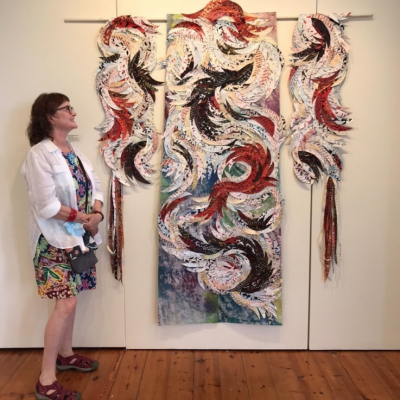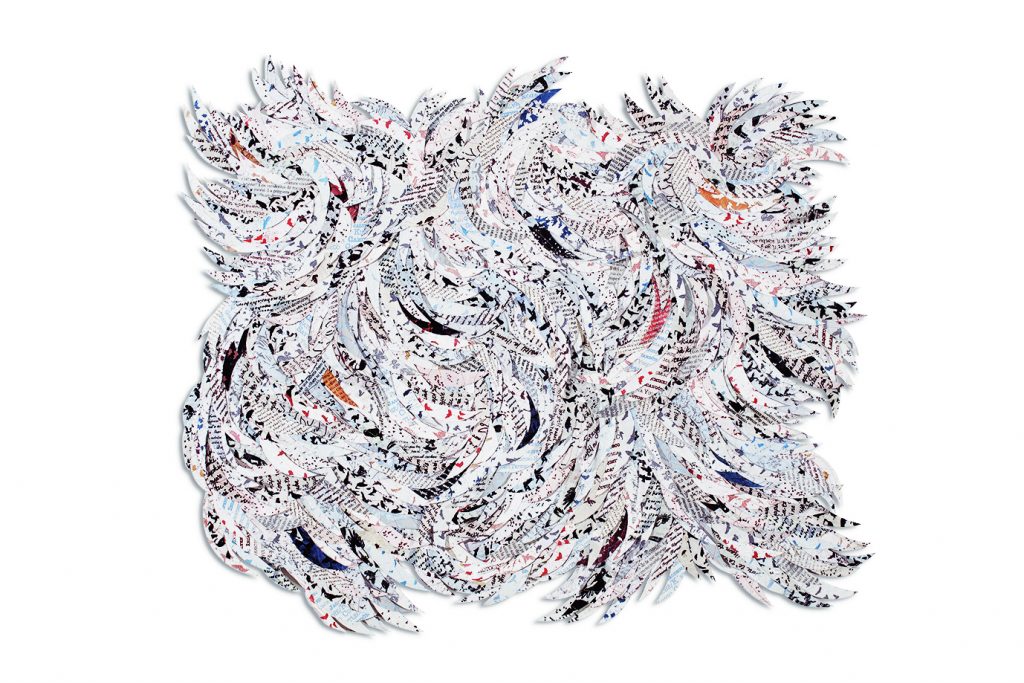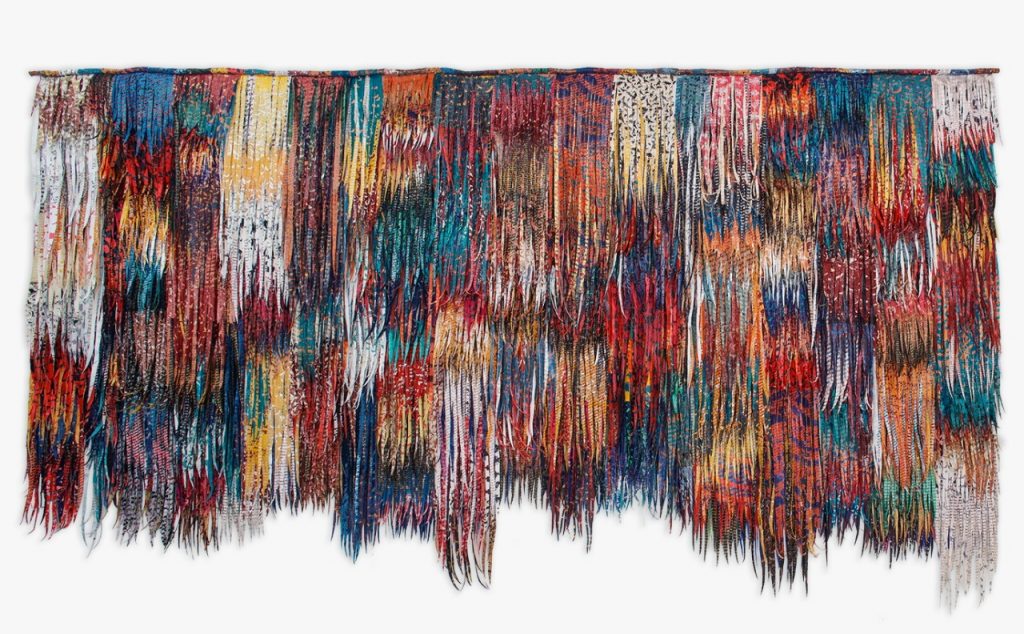 Like many artists, I am beginning to show more on-line. The Raleigh Fine Arts Society (RFAS) is sponsoring a virtual North Carolina Artist Exhibition. This year they have organized a virtual retrospective with new work by North Carolina artists who were juried into previous shows in 2018 – 2020.  My new mural-sized piece Accidentals was chosen for this exhibition.
Accidentals
, along with
Casanare
and
Turbulence
will all appear in a show entitled Abstraction organized by Manifold Global, an international on-line gallery. I was sceptical about attending the virtual opening but in fact, it was a great experience and I had some wonderful conversations with the other artists and curators. When you open this link, go down to the red box and Click to Enter Group Exhibition. From there you will be able to take a virtual 3-D tour of the Abstraction show:
https://manifoldglobal.com/abstraction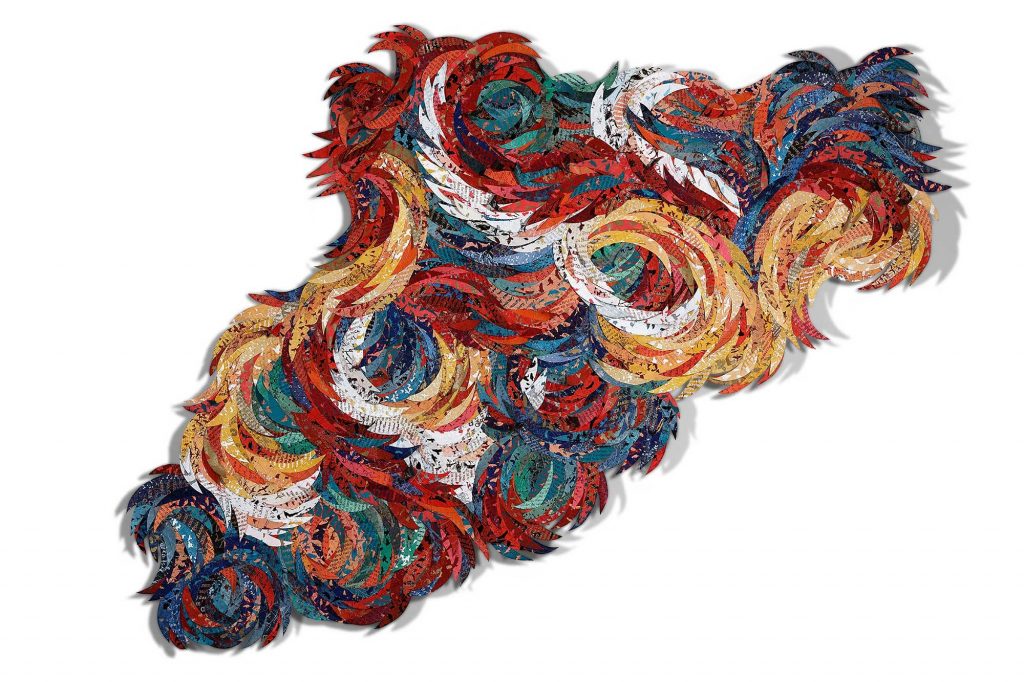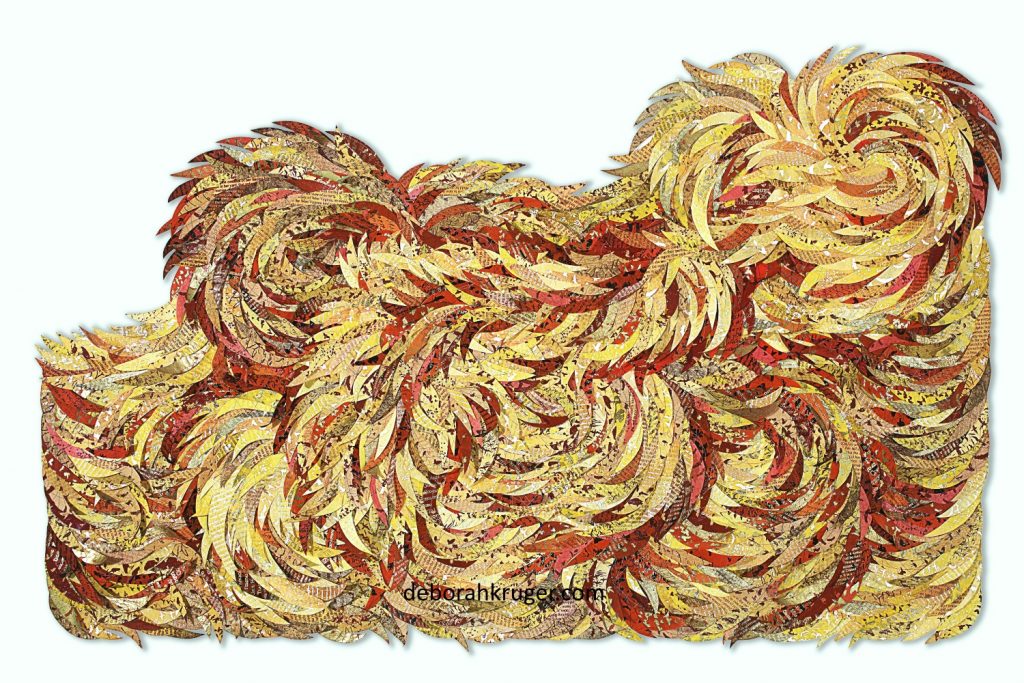 In late July, I will be heading to Shelton, WA for a two-week artist residency in Holly House at Hypatia-in-the-Woods. This is a very competitive residency as they only accept one artist at a time. We are given a beautiful residence in the woods and two weeks of delicious time to focus on our work.
I plan to spend the time drawing some of the endangered birds I've been researching. I have never been to the Pacific Northwest and I'm excited to visit this part of the US.
I have work under consideration at some other exhibitions and grants, so stay tuned for more good news!