On view through December 25, 2023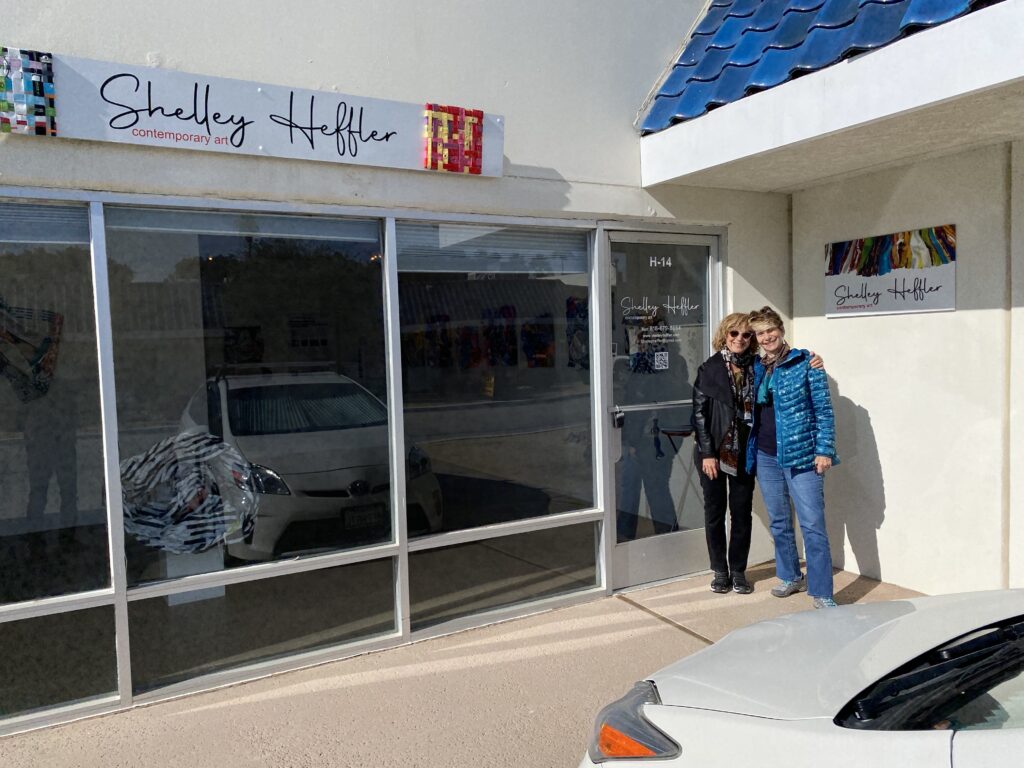 I met Shelley Heffler in 2016 when she won a free artist residency at 360 Xochi Quetzal, an artist and writers residency in Mexico that I directed (now under the leadership of Bethany Ann Putnam).
We felt an instant bond and had a lot of overlaps in our lives and work. We were both born in New York City and studied textile design at the Fashion Institute of Technology (FIT) which had a big influence on our art. We both worked with recycled materials and shared a passion for incorporating sustainability in our personal lives and abstract art.
Last year, when I was teaching classes in making Textiles with Recycled Materials in San Diego, I visited Shelley at her new gallery/studio in Cathedral City. Shelley's sales had skyrocketed since she moved from LA, California to Palm Desert and she encouraged me to show at her gallery in order to test the market for my work in the Palm Springs area. 
This idea morphed into a two-person show titled Text & Textiles that is currently on view at the Shelley Heffler Gallery in Cathedral City. Visitors will see that we both use text and recycled, repurposed materials in our sculptures and wall reliefs, but in different and complimentary ways. This is our first professional collaboration.
Kruger, whose monumental work made with recycled plastic is in the permanent collection of the Museum of Arts & Design in New York, brings smaller, more intimately scaled pieces to her debut in the Pérez Art District.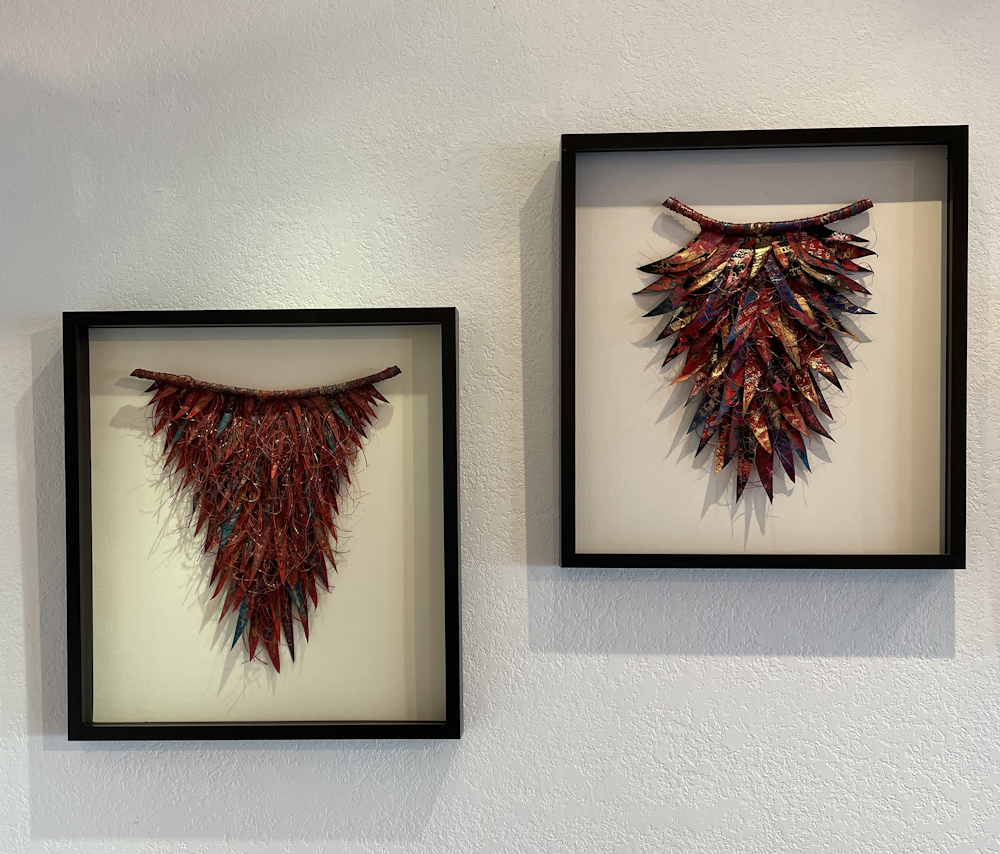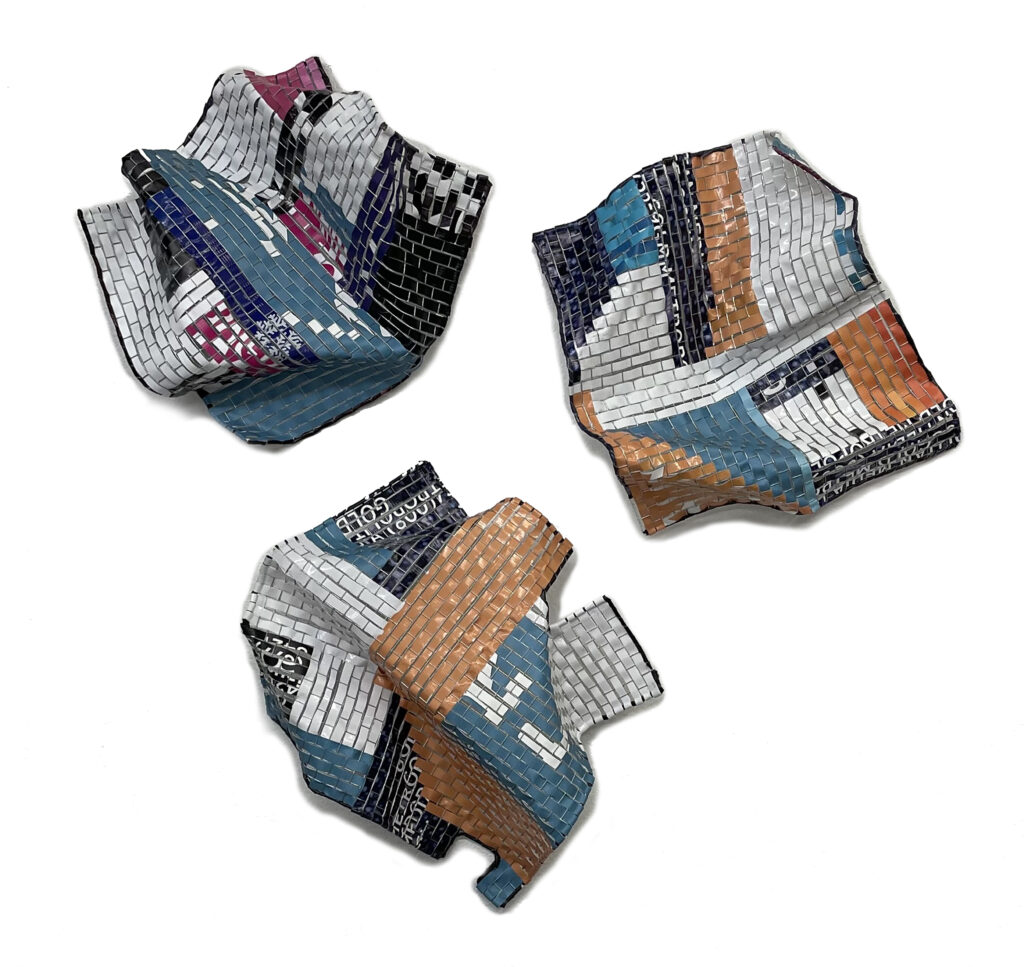 Heffler uses discarded vinyl posters that she strips and weaves into a wire armature. Shelley was an early resident in the Pérez Arts District and she has enjoyed a major uptick in sales and commissions since the move. 
Cathedral City continues to morph into a significant contemporary art destination outside LA and the Pérez Art District now includes 46 artists working in all media. 
Meet the artists at the Fourth Friday Art Walks on Friday November 24th and Friday December 22nd. Kruger, who has studios in Durham, NC and Chapala, Mexico will be at the December Art Walk on December 22nd. Both artists enjoy talking about the themes and techniques in their abstract, recycled work and they both welcome custom commissions from discerning art collectors.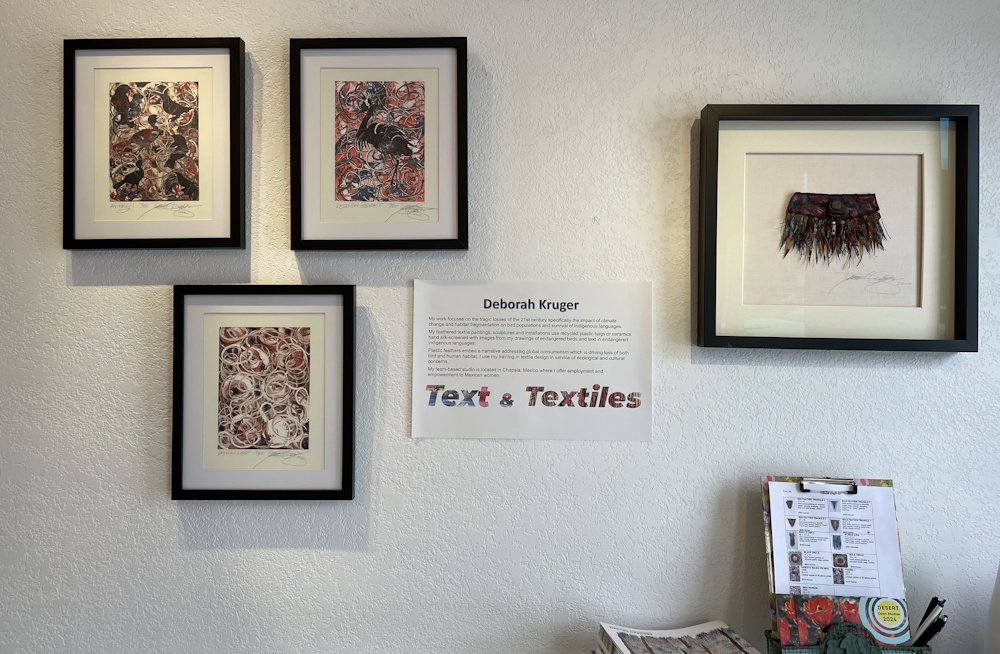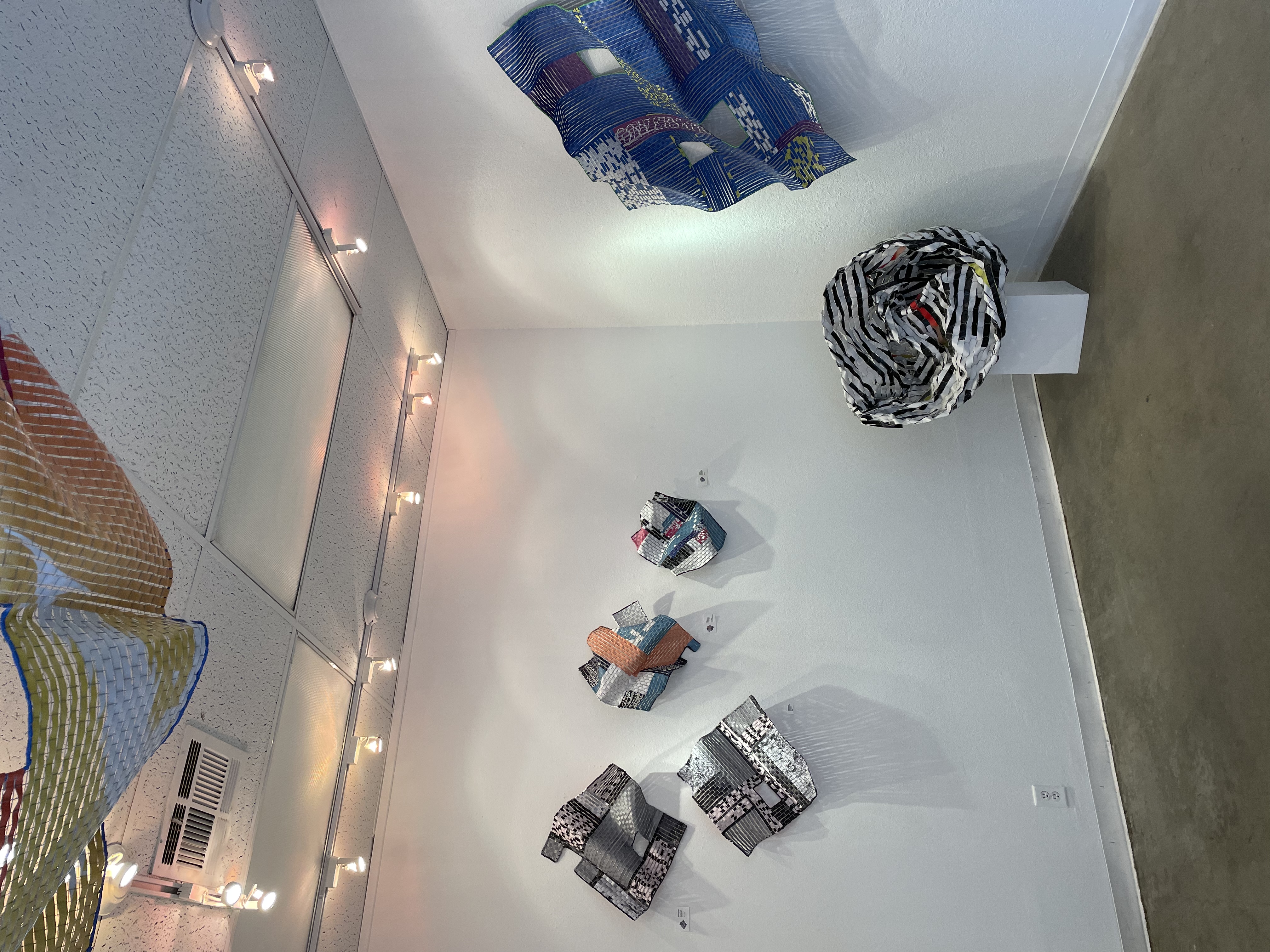 Exhibition Information:
Dates:  October 30 – December 25, 2023

Gallery Hours: Wednesday – Saturday 11am – 4pm; or by Appointment (call Shelley 818.679.8664)
Location: Shelley Heffler Gallery, Perez Art District, 68895 Perez Road, Building H, Suite 14, Cathedral City, CA 92234
Accessibility: Shelley Heffler Gallery is in a one level building. The doors are  accessible with assistance; the washroom is accessible.  
Upcoming Perez Art District Fourth Friday Art Walks: Friday November 24, 2023 and Friday December 22, 2023   4 – 7pm (both artists will be at the December Art Walk; they look forward to meeting you!)