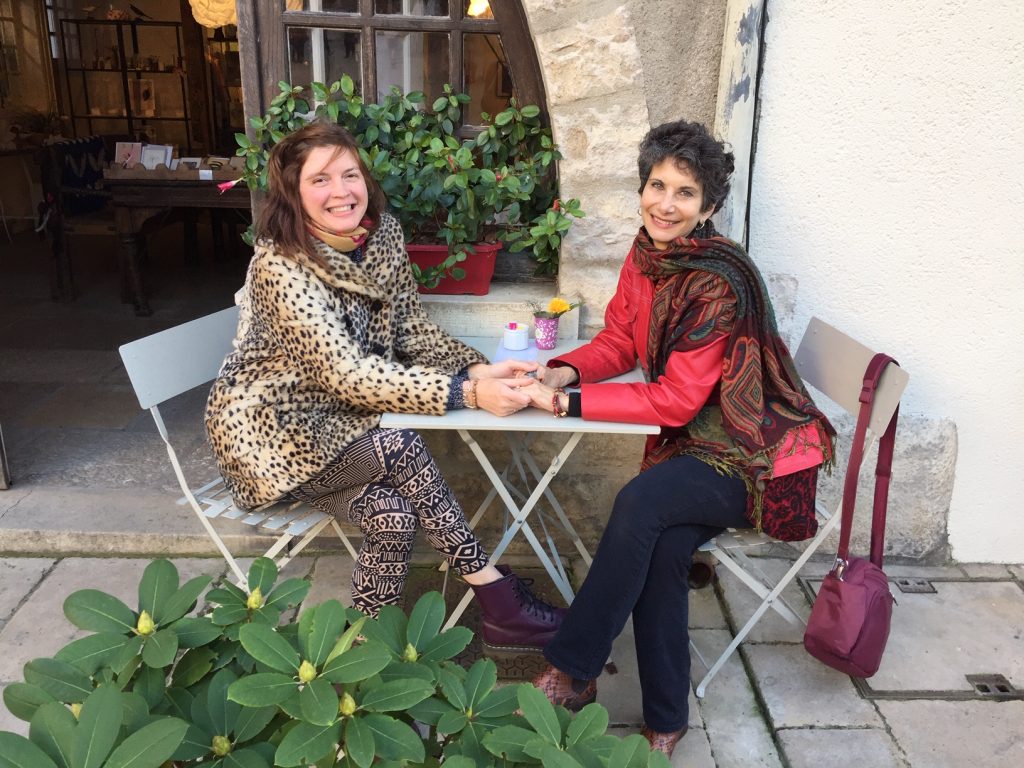 Since it was fall and a bit chilly, there were no other residents. We each had a private bedroom and also a writing or drawing studio. We settled into a rhythm of working most of the day, taking rambles through the beautiful countryside in the late afternoon and making a communal dinner with our Residency Director, Michelle Dominique Anderson. 
Exactly 4 years ago I started my Residency at La Porte Peinte Centre Pour les Arts in the tiny medieval village of Noyers-sur-Serein, France bordered by the Serein River. This picturesque village is 2 hours south east of Paris (by high speed train) in the middle of Burgundy country. Fortunately I had studied French in high school and amazingly it all came galloping back. The other resident was a writer named Amy Williams from Charlotte, North Carolina and we forged a lifelong friendship during our three weeks in Noyers.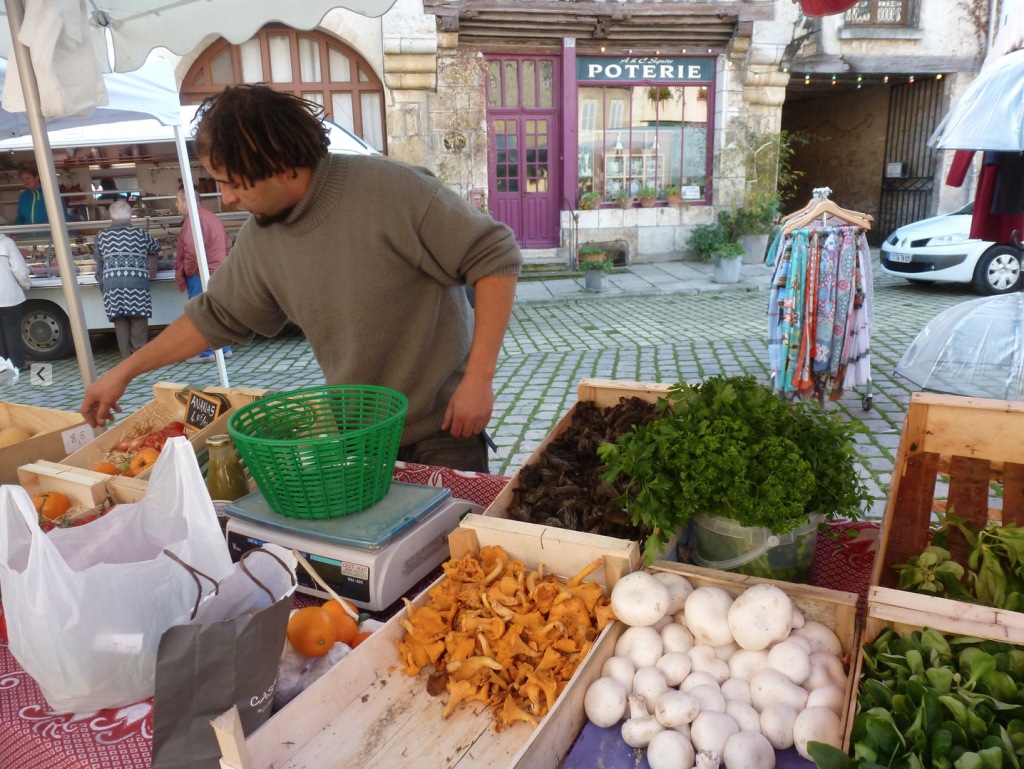 When I was getting ready and excited for this first trip to France, my husband asked me what I was going to eat since I don't eat bread, cheese, wine or chocolate, all staples of the French diet. Twice a week there was a farmer's market in the square and we could get all kinds of local vegetables including the famous French mushrooms. There was also fish, fresh and smoked as well as charcuterie, so I ate like a queen…well maybe a duchess!
I hadn't been to a residency for many years and I spent this one researching endangered birds and drawing them. By the end of three weeks, I had a portfolio of 18 new drawings that became the basis for many silk screens and ceramics that I have been using ever since.
In the morning, I often started my day at a local café, where I was greeted by "Bonjour Cobra" from some of the creative locals that have settled in Noyers. I met potters, a leather artist, yoga teacher and other painters. Although there are hundreds of these little villages across France, Noyers seems to have attracted a population of artists and thinkers.
Everything about the residency was inspiring: the massive stone architecture, the late fall flowers, fields dotted with cows and horses, trails through the woods and always the food. We even went to a movement class twice a week. 
f you have not yet gone to a residency, I encourage you to apply to one. There are several organizations dedicated to sharing residency information. My favorite is the Alliance for Artist Communities where you can search for residencies by location. Some are free, some pay a stipend and many charge a modest fee. https://www.artistcommunities.org/
Art and writing residencies offer uninterrupted time to create and think and they often provide the chance to meet new friends and colleagues who can also generate professional opportunities. Some residencies serve meals, some are large communities and some are tiny. I will be attending a very competitive one-person residency in July 2021 called Hypatia-in-the-Woods located in Shelton, WA in the Pacific Northwest of the US. http://hypatiainthewoods.org/

I also run a residency program in Chapala, Mexico called 360 Xochi Quetzal, which attracts artists, writers and performers from around the world. Check us out: https://360xochiquetzal.com/