Hosted by the Contemporary Art Museum in Raleigh, NC
Each spring the Raleigh Fine Arts Society based in Raleigh, NC, chooses a high level curator to jury their North Carolina Artists Exhibition. This year, Nat Trotman, Curator of Performance and Media at the Solomon R. Guggenheim Museum in New York City evaluated over 650 artists and chose 57 for the exhibition featuring the best contemporary artists of North Carolina. Since I have a studio in nearby Durham and consider NC my home base in the US, I was fortunate to be selected for this highly competitive exhibition.
The staff at CAM (Contemporary Art Museum) organized a wonderful day of events on Sunday March 8th, International Women's Day. The artists were encouraged to come early for an hour of social media photo shoots. Not only did our family and friends contribute to the effort, but CAM hired two professional photographers who made sure to shoot each artist in front of her/his work.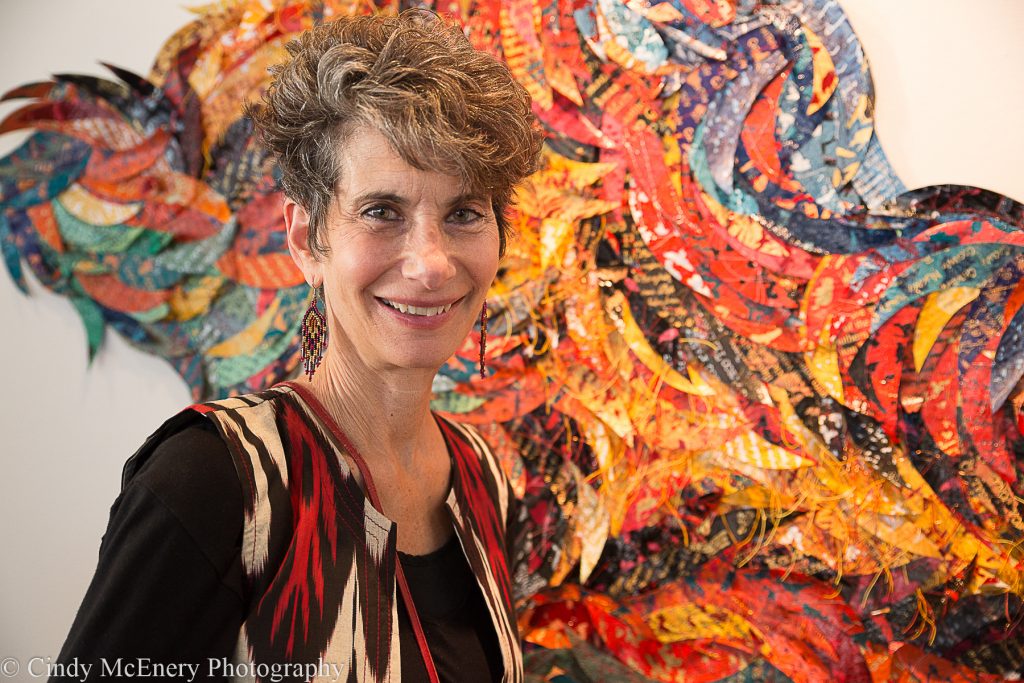 Conflagration included in Juror Talk
The next event was a juror's talk by Nat Trotman. Using two video screens on either side of the podium, he explained how themes emerged from the submissions.
I was pleased to be included in his presentation in a segment about environmentally conscious artists. Although I had fantasized about getting a prize (there were 4 cash prizes), it became clear to me during the talk that his expertise in time based art would influence his choices and indeed two video artists and one performance artist took prizes along with one painter of color.
However, the most thrilling moment of the evening was walking into the museum, ascending the stairs and being greeted by the signage and my piece, Conflagration, as the signature piece of the exhibition! That was prize enough for me.
Conflagration, is based on the map of San Luis Potosi, Mexico, where fragmentation of rainforest nesting habitat threatens many bird species. While building Conflagration, the rainforests of Brazil were burning and I tied in a swath of flaming waxed linen and wire thread as an homage to the many species lost to this man-made disaster.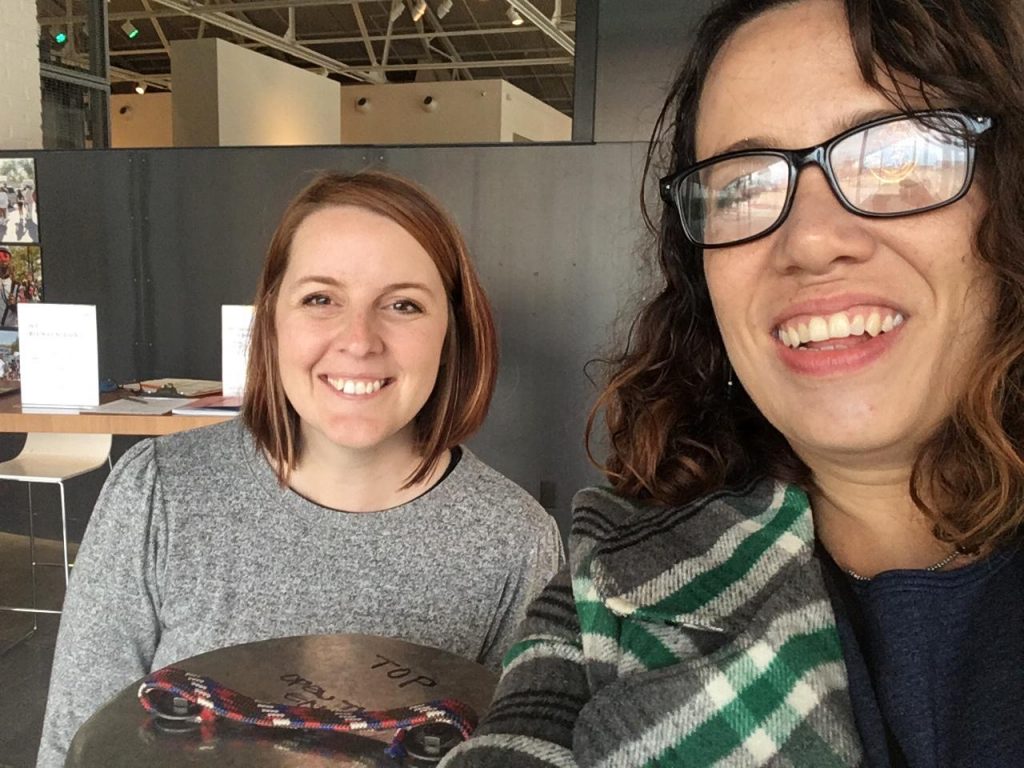 Every show has so many behind the scenes work and stories and this one was no exception. Back in January, my assistant Sandra was finally granted a US Visa. She was able to deliver Conflagration to the museum two weeks before the show opened.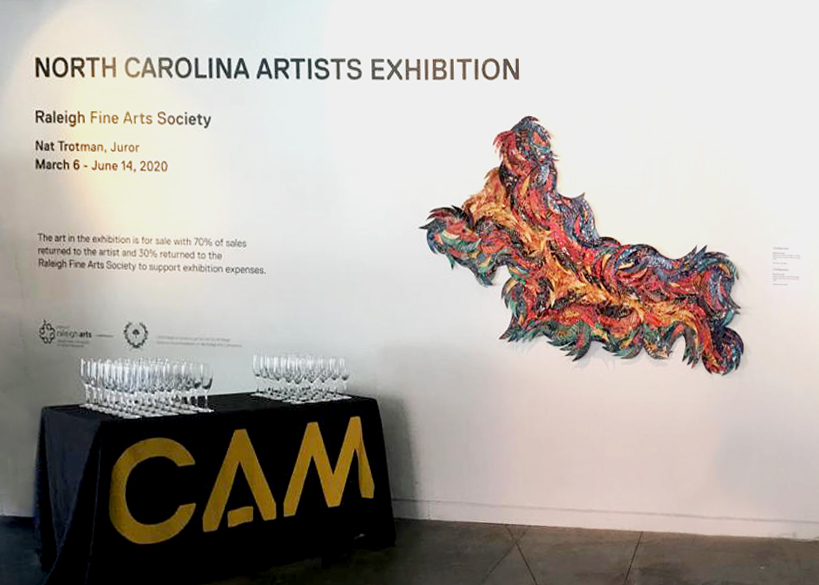 There were two back to back openings…one for members and supporters and the next one for the general public including our friends and families. While there was growing concern nationwide about the Covid-19 virus, over 300 people turned out for the opening. 
Had it been scheduled for a week later, the museum would have cancelled it. We all felt very fortunate to be able to see our work installed and celebrate the honor of being in this excellent show.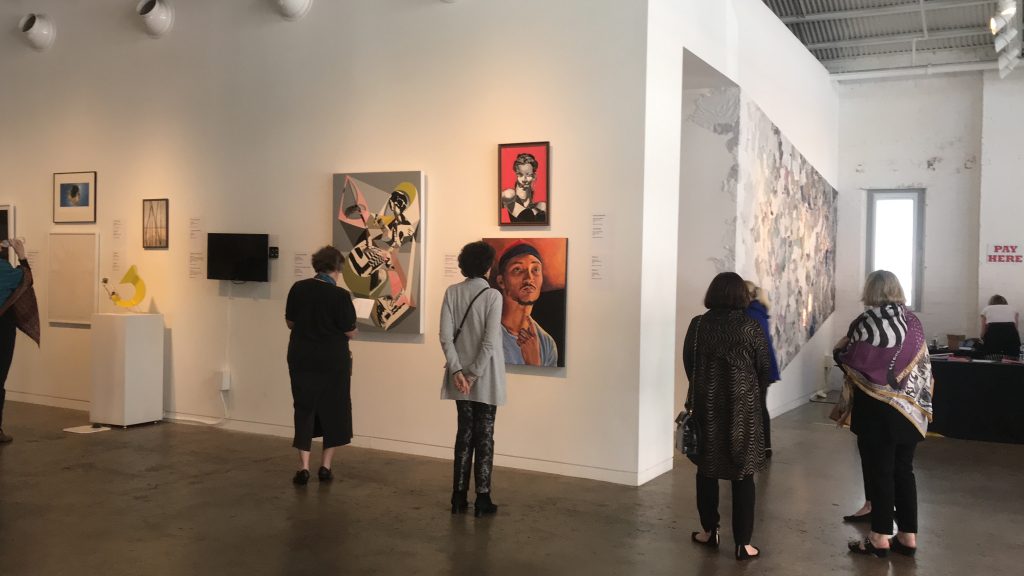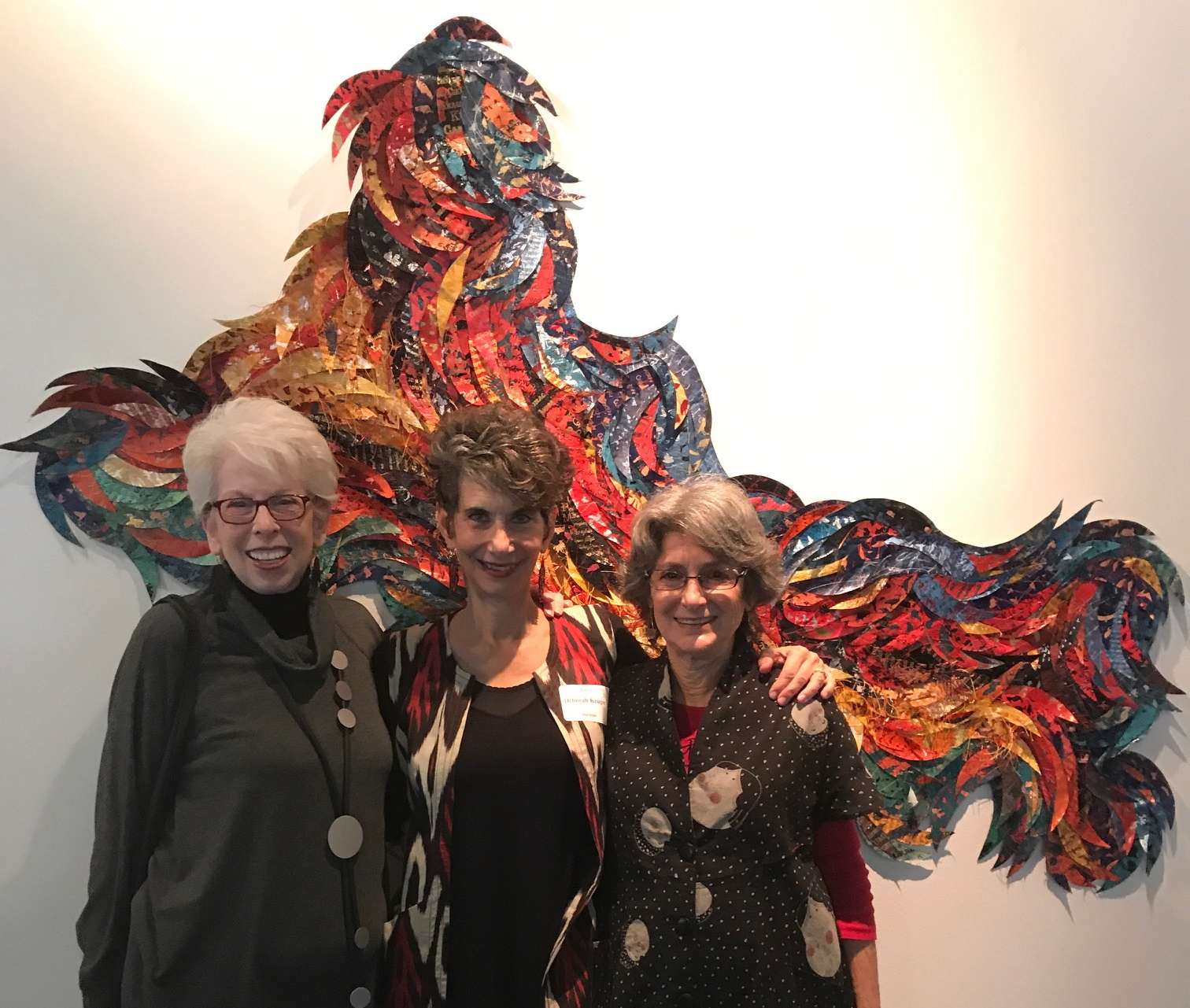 And since we all know that the world is really a small place, I will end with a crazy coincidence that culminated with two friends attending the opening.
In late January, my husband and I were vacationing on the tiny island named Holbox off the coast of the Yucatan. Christian and his friend Dennis went to a sports bar to watch the Super Bowl. There they met Sherrie Lemnios, who was vacationing with one of her girlfriends. When she mentioned that she lived in North Carolina, he told her that I was having a show there in March.
The week after I got home, I received an email from a fiber colleague, Bette Levy, who lives in Louisville, KY. She said that her college friend Sherrie had invited her to visit in March so that they could both attend the opening.
Here you can see the three of us celebrating together. What are the odds?
I was so honored to have my piece Conflagration featured at the North Carolina Artists Exhibition at the Contemporary Art Museum (CAM) in Raleigh, NC. Since the museum is currently closed due to the pandemic, they have asked the artists in the show to make videos in lieu of the public artist talks that had been planned.

I just finished this video and invite you into my studio to talk about my work and process.
It would mean a lot to me if you would subscribe to my YouTube channel and leave a comment. As you may know, comments really help people find my work. Thanks!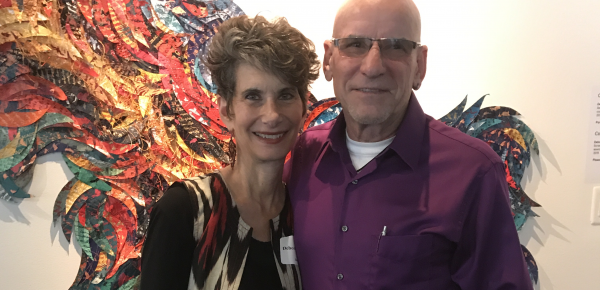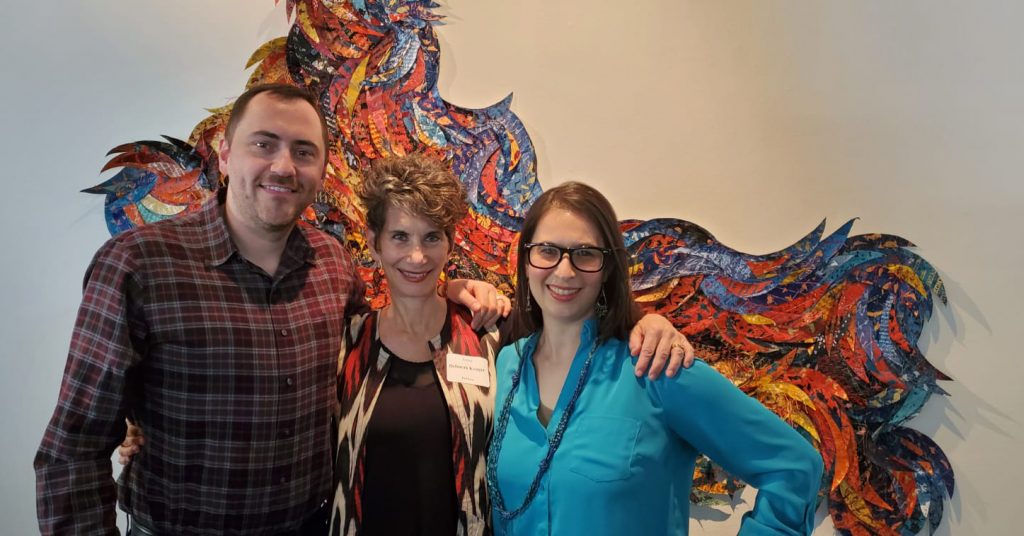 (Click to view full size images)